Close
Shopping Cart
Your Cart is Empty
HELLO TO EVERYONE IM SHEEBA

(ONE OF THE LINGERIE DESIGNERS)

WELCOME TO SCCOBEYS LINGERIE & FASHIONS.
SCCOBEYS LINGERIE & FASHIONS IS THE BEST IN THE
LINGERIE & FASHIONS INDUSTRY All OVER THE WORLD.
WE THRIVE TO DESIGNING OUR PRODUCTS TO THE FULLEST.
OUR CLIENTS ARE OUR MAIN GOAL AS LONG AS THEY HAPPY
"WE" HAPPY.
GET IN TOUCH TODAY FOR YOUR DESIGNING!
Men collections and kids clothing coming soon.
THE KIDS CLOTHING COLLECTIONS ARE DONE
BY PARENTAL CONTROL and ATTENDENCE ONLY
FIT-MEASUREMENTS ARE REQUIRED ON ALL KIDS DESIGNS ...
THE MENS COLLECTIONS DESIGNS ARE COMING SOON
Some MENS DESIGNS WILL BE MATCHING SET'S OF HER LINGERIE ...
OUR KIDS CLOTHING COLLECTIONS DESIGNS ARE COMING SOON
( WITH PARENTS APPROVALS and ATTENDENCE

**MEASURMENTS ARE REQUIRED**
ON ALL KIDS ORDERS
Crouchless Panties, Men's Tank Shirts & Kid's Clothing Designs Only
HERE YOU WILL SEE SOME OF OUR DESIGNS ..




CROUCHLESS PANTIES

COLLECTIONS

SET'S





Check out the Slide Show for more showing




HERE ARE THE DETAILS REGARDING DESGNING

FROM SCCOBEYS LINGERIE & FASHIONS
1-

MEASUREMENTS ARE REQUIRED (no Exceptions)


(CALL FOR AN APPOINTMENT TODAY

2-

TAKING ORDERS ON ALL

COLLECTIONS AND SINGLE DESIGNS ONLY
3-
( DESIGNING SCHEDULES ARE AS FOLLOWING )
DESIGNING IS DEPENDING ON THE MATERIAL
/ MEASUREMENTS
IF YOU WANT JUST OUR CROUCHLESS PANTIES
(ONLY) DESIGNED
INFORM YOUR DESIGNER.
IF YOU WANT JUST THE MENS BOXERS ONLY

DESIGNED

(INFORM YOUR DESIGNER)

DESIGNS ARE DESIGNED WITHIN A MONTHLY BASIS .

( You Have 2weeks to submit Your Measurements to us after your ORDER goes in

(We Have 1 week 1 / 12 for Matriels PICKED by

Sccobeys Lingerie & Fashions

(2-3 weeks for READY Times )

/ PICK Ups /or DELIVERY.
ALL FABRICS

WILL BE HAND_ PICKED BY
SCCOBEYS LINGERIE & FASHIONS ONLY.

We Have Our 'Own Special Type' of Fabrics / Colors

that is selected and Used For Our Designs.

PICK - UP's /or READY TIMES / DELIVERYS (may vary)

MOST OF THE TIME DESIGNS ARE READY

FOR PICK UPs /or DELIVERY IN 2 - 3 WEEKS

CALL FOR YOUR DESIGN TODAY

Crouchless Panties Mens

(Tank shirts )


kids clothing


and


Collections


Designs Only!
SCCOBEYS LINGERIE & FASHIONS

Sccobeys Lingerie & Fashions creates and conducts custom designing for clothing and lingerie, and produces them at the specific standards for businesses, business owners and individual clients.​

We source garment materials and clothing globally from manufacturers, boutique shops, and department stores. These materials are approved Carefully keeping On mind, fabric type and quality, color, design, finishings/trim type. Clients are fully involved In scheduled sessions for garment fittings, sizes and flat measures.

Sccobeys Lingerie & Fashions utilizes internal and external resources, such as catalogs and other global solutions (Overseas and within the US) to make sure proper product development.

Sccobeys Lingerie & Fashions plans ahead for interactions with businesses and clients across the world to meet and maintain our goals and objectives. We aim for World-Wide Quality On Designing Our Products and seek to grow as we move forward, by doing what I LOVE, Designing.
SCCOBEYS LINGERIE & FASHION Success Story
Great Designs , Customer Service

HERE IS THE

MAGAZINE SCCOBEYS & FASHIONS WAS FEATURED
MAY...2020
Here Are Some of the Designs That Was Featured in
What A Wonderful Magazine Go Check em out ..

Call For Your Fitting-Today
We Thrive TO Be The Best In The Fashion Industry - Satisfied Customers Are Goals .
No Refunds..No Exchange..It's Final
CONTACT SCCOBEYS LINGERIE & FASHIONS TODAY!
(702) 733-3603 or (702) 349-3156
Mon-Fri: 9:00am - 5:00 pm
Sat-Sun: 9:00am - 1:00 pm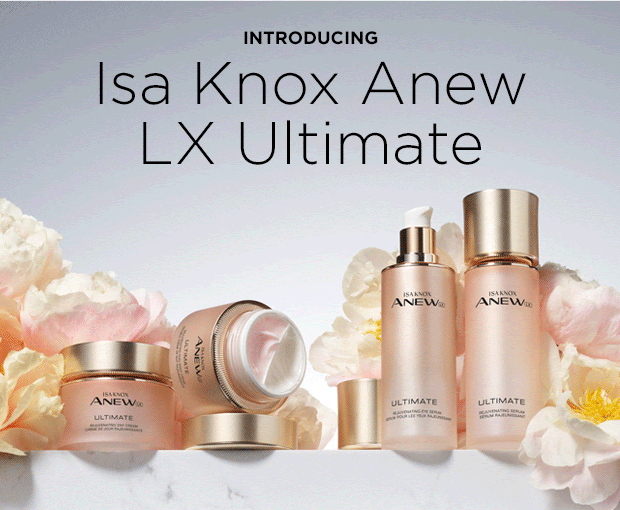 SCCOBEYS LINGERIE & FASHIONS WOULD LIKE TO SAY
THANKS FOR THE PRESS RELEASES..
/